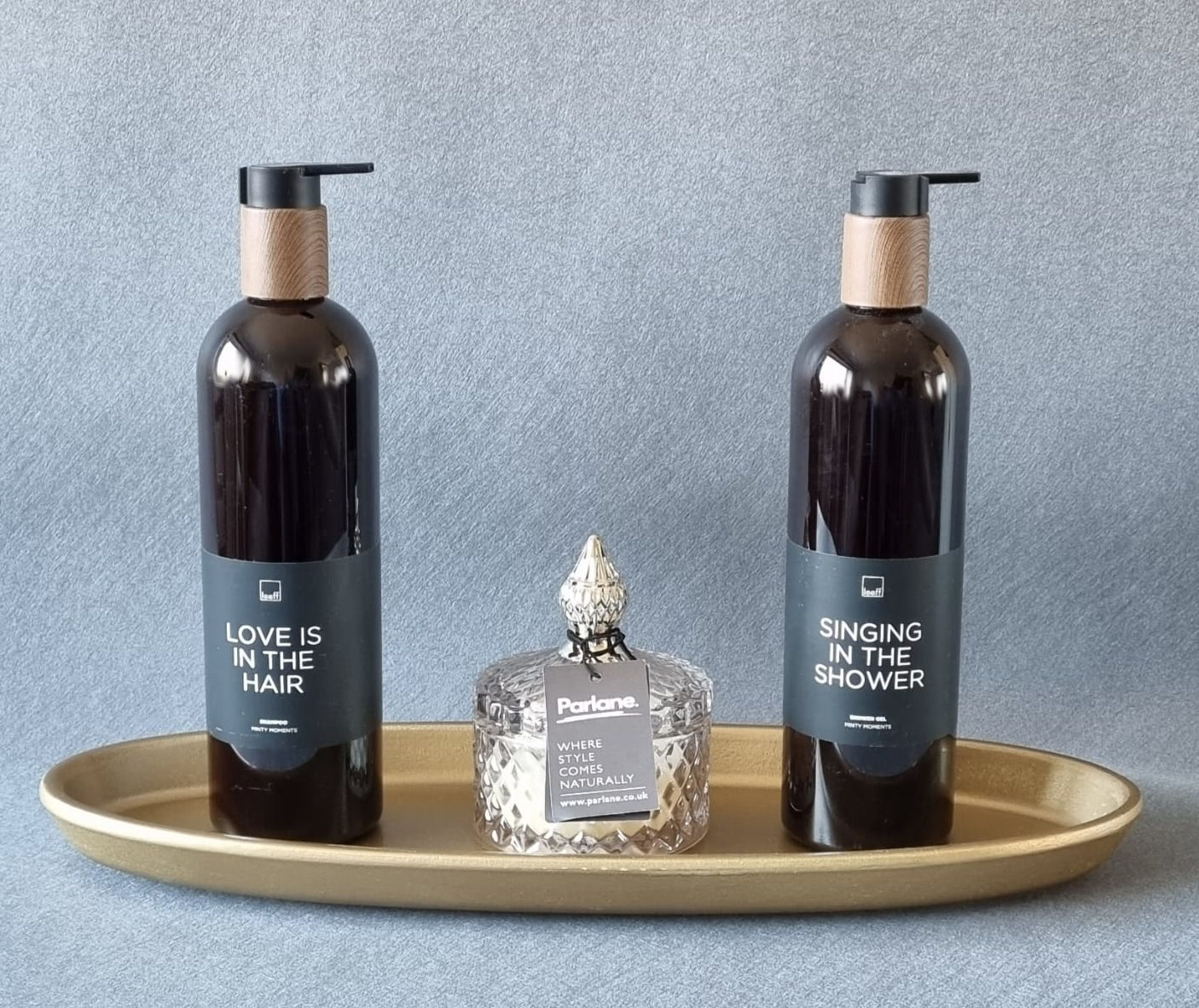 CHIQUE IN DE BADKAMER, LEEFF shampoo, shower gel en een kaars
€39.95 incl. btw*
CHIQUE IN DE BADKAMER, shampoo, shower gel en een kaars.

Dit exclusieve setje bestaat uit een goudkleurig ovaal plateau, LEEFF Singing in the shower, Minty Moments shower gel - 500ml, Leeff Love is in the air, Minty Moments shampoo - 500 ml en een Parlane kaars/theelichthouder in smoked glas.
Categorie Cadeau- en kerstpakketten
* Gebaseerd op verblijf in Netherlands. Btw tarieven voor andere landen worden berekend aan de kassa. Prijs exclusief btw: €39.95.